Some Western Australian History & Some Family History & Some More
Ambresbury Banks and Theydon Bois
Epping Forest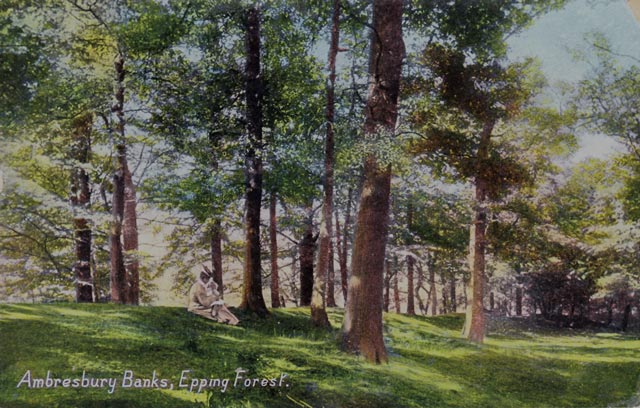 Ambresbury Banks, Epping Forest.
A Wildt & Kray Postcard, postmarked 30 June 1908 to Miss Flinders of Shepherds Hill Highgate.
The Ambresbury Banks are the remains of an Iron Age fort. In Britain the Iron Age lasted from about 800 BC to 100 AD. Legend has it that this might be where Queen Boudicca (Boadicea) of the Iceni fought her last battle in the uprising against the Romans in about AD60 but there are other alternatives. The Roman governor Gaius Suetonius Paulinus succeeded in quelling the rebellion.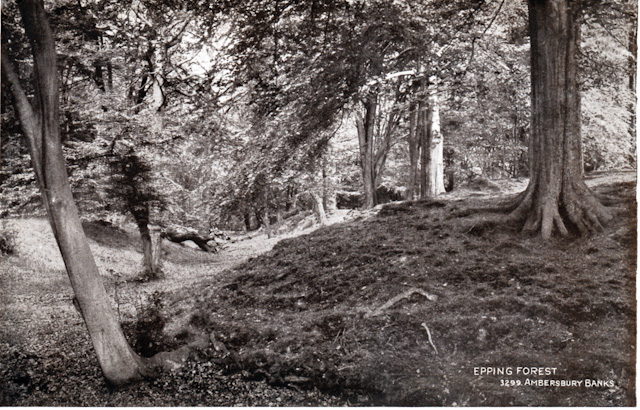 Epping Forest 3299, Ambersbury
[sic]
Banks
From unused and undated (may be about 1925) Souvenir Letter-Card of Epping Forest, printed and published by J Salmon Ltd Art Publishers Sevenoaks, England.
Ambresbury Banks is located on Epping Road (B1393). It not far from the village of Theydon Bois.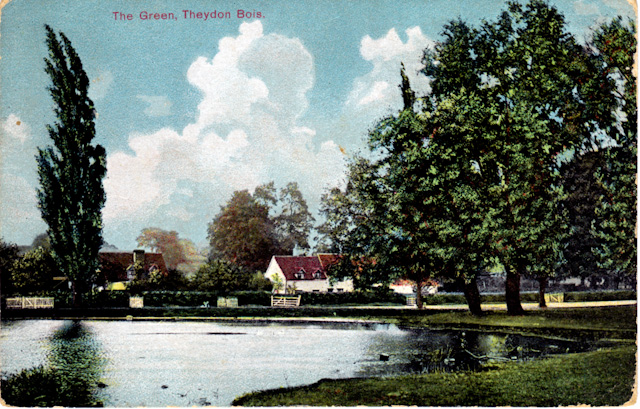 The Green, Theydon Bois
Postcard 660 to Miss Lydia Marriott, postmarked 28 August 1909
The village of Theydon Bois is on the edge of Epping Forest between Loughton and Epping. Lydia Marriott's address was Maypole Green Farm, Bradfield, St George, Bury St Edmunds, Suffolk.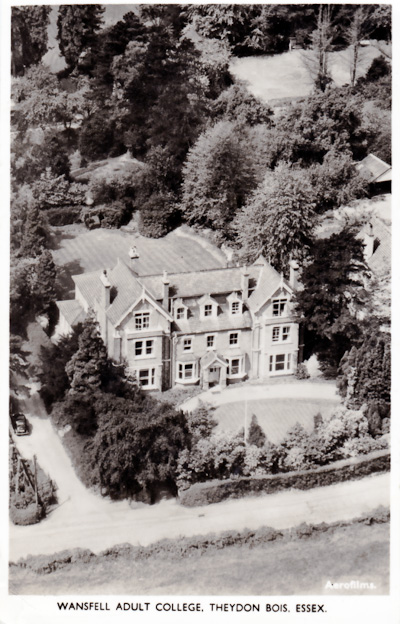 Aerofilms. Wansfell Adult College. Theydon Bois. Essex.
Postcard to Mrs P Ashton of The Downlands, Warminster, Wiltshire from John, postmarked 4 August 1957.
John says he is on a cinematography course and has been making a film "Making Cricket Bats" at a small factory in Essex.