Some Western Australian History & Some Family History & Some More
Chingford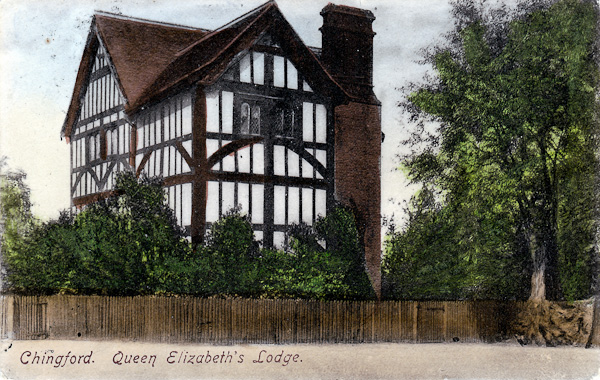 Chingford. Queen Elizabeth's Lodge
Postcard, post marked August 1906. F Frith & Co Relgate, No. 50614. Addressed to Miss Wingrove, 124 Upper Clapton Road,Clapton N.E. from W
Queen Elizabeth's Hunting Lodge was originally known as the Great Standing. See Queen Elizabeth's Hunting Lodge at the City of London's website for details.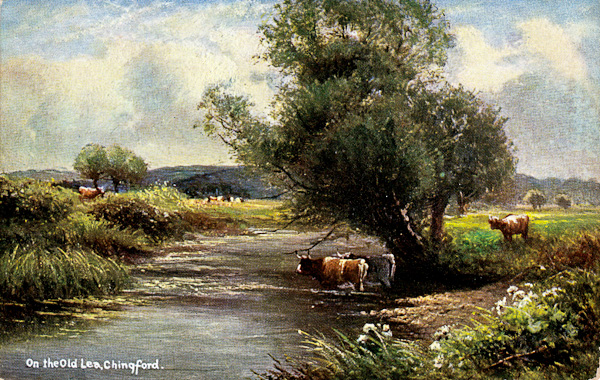 On the Old Lea, Chingford.
Unused S. Hildesmer & Co., Ltd. of London and Manchester postcard.
Views of Chingford Series No. 5430.
The Old Lea Canal Co. Limited is a registered company. This post card could be showing a section of the River Lea (or River Lee) that has become somewhat of a backwater due to canal construction. If you can confirm this please use the feedback button below.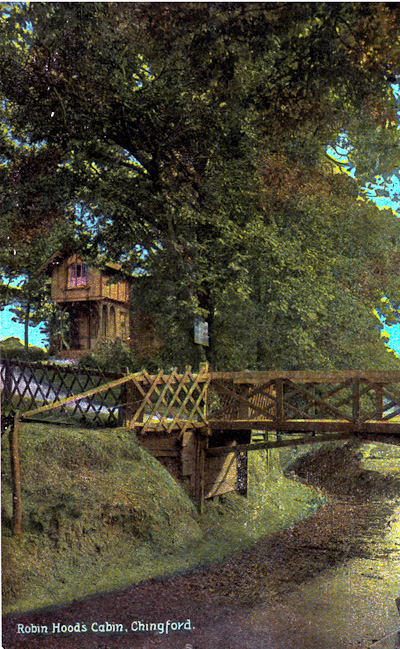 Robin Hood's Cabin. Chingford.
Unused postcard, printed by Delittle, Fenwick and Co., York, for Shurey's
Although this was a popular postcard no information has been found on the cabin.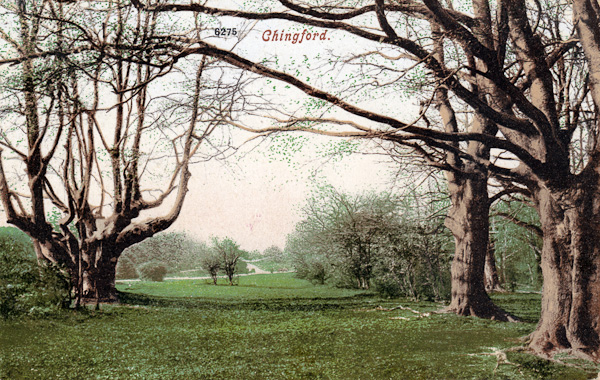 6275 Chingford.
Used postcard (postmarked 1906), sent to Miss C. Cockerell, 14 Rowan Road Hammersmith, London W. from A.F.G.
Maurice William Cockerell lived at 14 Rowan Road, Brook Green, Hammersmith in 1901.