Some Western Australian History
&
Some Family History
&
Some More



Advertisement from "Westralian Woodcraft for Scouts" (1925)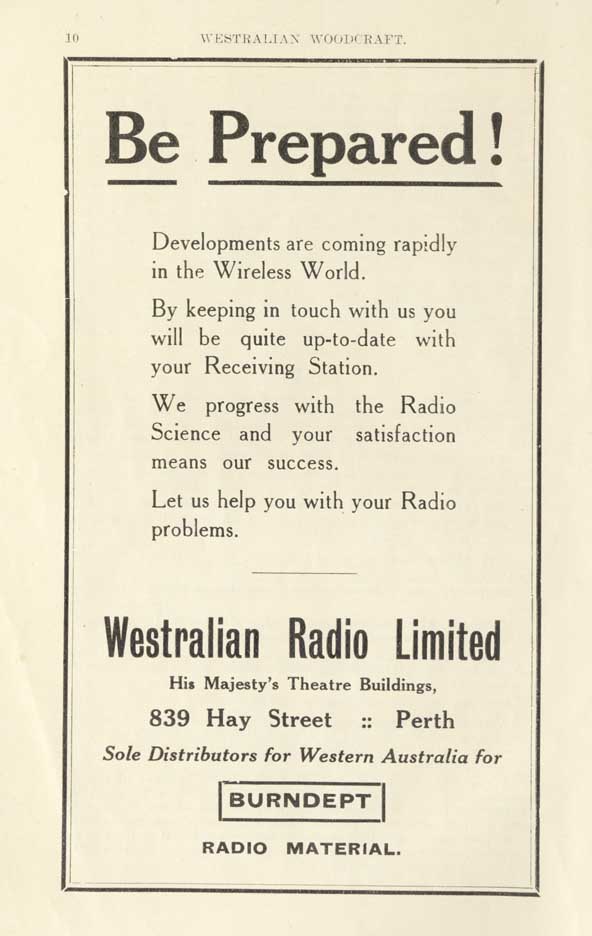 Burndept were an early manufacturer of radio sets. They were founded in the UK in 1919.
Western Radio Limited was registered in September 1924 with £10,000 capital in £1 shares.
Western Radio marketed the "entirely British" Ethophone V Mk14 in a cabinet with a deluxe Ethovox loudspeaker with an advertised price of £120. The standard model was £92.
By July 1925 the company was in liquidation.
Other Advertisements: