One line of John's ancestors, had the surname Swyer. The surname Swyer is not common but it seems is was more common in Dorset than anywhere else. The surname may be derived from the small village of Swyre or perhaps the village was named after a Swyer family that lived there. The surname Swyer is sometimes said to have the same derivation as 'squire'. The village name is pronounced 'swire' as in fencing wire.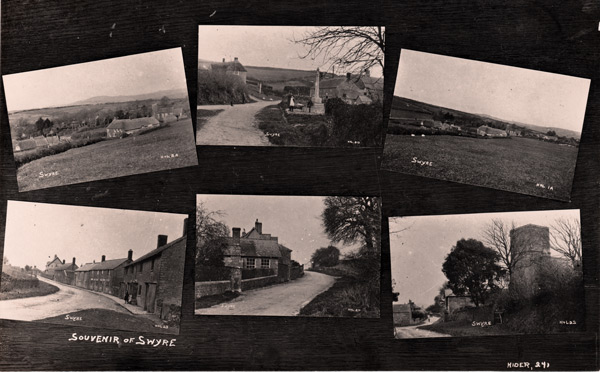 Souvenir of Swyre Hider, 241
An unposted postcard made from six images. Each image is expanded below.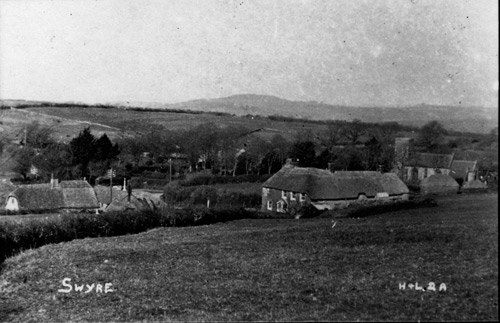 Swyre H&L, 2A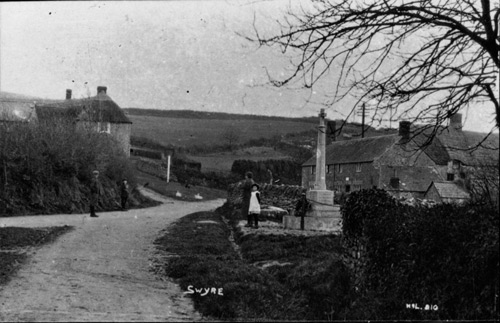 Swyre H&L, 210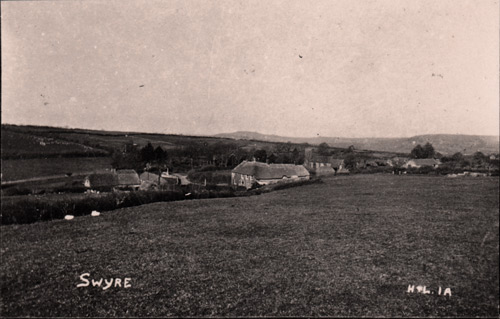 Swyre H&L, 1A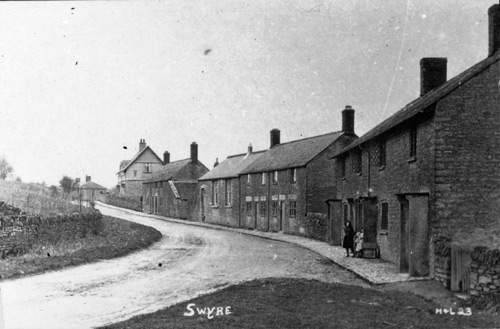 Swyre H&L, 23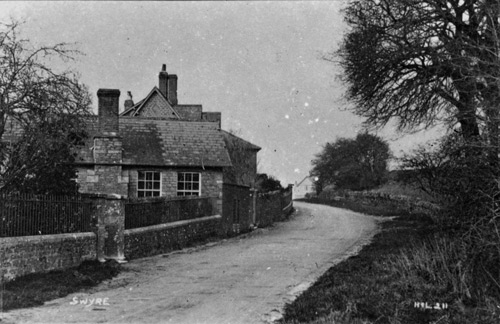 Swyre H&L, 211
Swyre H&L 22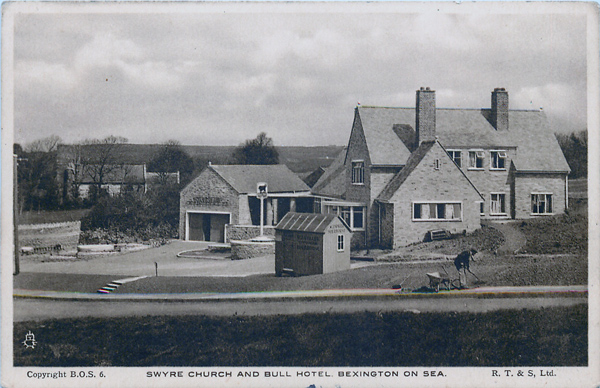 Copyright B.O.S.6. Swyre Church and Bull Hotel. Bexington On Sea. R.T. &S, Ltd.
From TuckDB Postcards
The Church of the Holy Trinity, the parish church of Swyre is tucked away in the left of the photograph and the Bull Hotel takes up the rest. Today the hotel is referred to as the Bull Inn.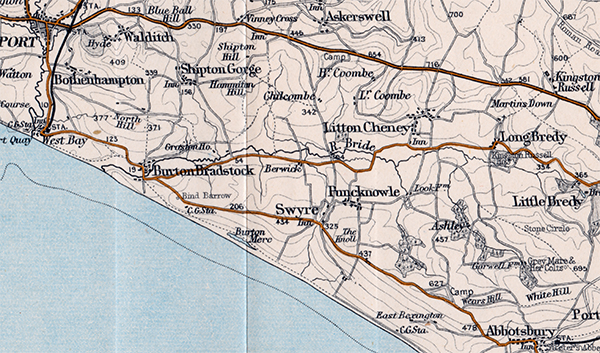 Part of an old map of Dorset showing the village of Swyre.
Note: There is a Swyre Head near Kingston which is the highest point in the Purbeck Hills. This is 41 kilometres (26 miles) east of the village of Swyre. There is another Swyre Head on the coast near Durdle Door which is also to the east of the village about 29km (18 miles) away. The two Swyre Heads are about 13km (8 miles) apart.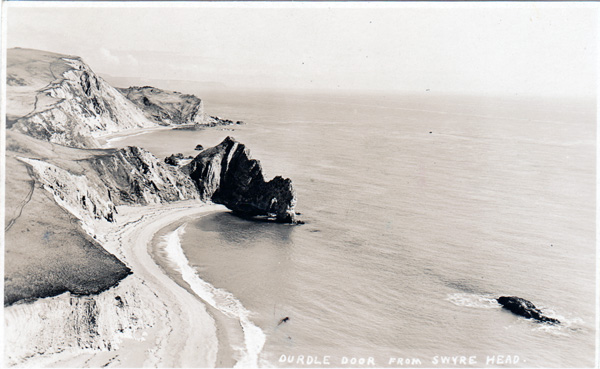 Durdle Door From Swyre Head. On reverse: C. & S. Kestin, 55 St Mary Street. Weymouth.