Some Western Australian History & Some Family History & Some More
Russell Webster

Russell Webster

25 March 1888 - 1974



Russell Webster was born on 25 March 1888 in Bethnal Green, Hackney, Middlesex, England. He was the seventh born (fourth and last son) of William James Webster (1853-1928) and Elizabeth Amelia Aburn (1853-1938). His parents married in 1874 in Whitechapel in England.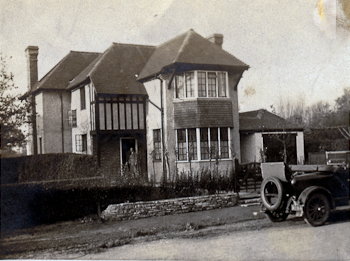 Russell's House November 1924.
Photo by Percy Webster.
Like his brothers Russell attended the Turin Street School in Bethnal Green. He was there from June 1895 until he left on 10 December 1897. The school opened in 1875 and closed in 1929.
On the 27 September 1920 Russell and Elsie Mildred Abbott married. They were both five foot nine inches (about 175cm) tall. He had brown eyes and hers were green. There were no children to the marriage.
In 1934 Elsie applied for a divorce. Russell was the only one of the nine Webster children to divorce and he became known by some as 'the black sheep' of the family. Following the divorce Russell married Irene.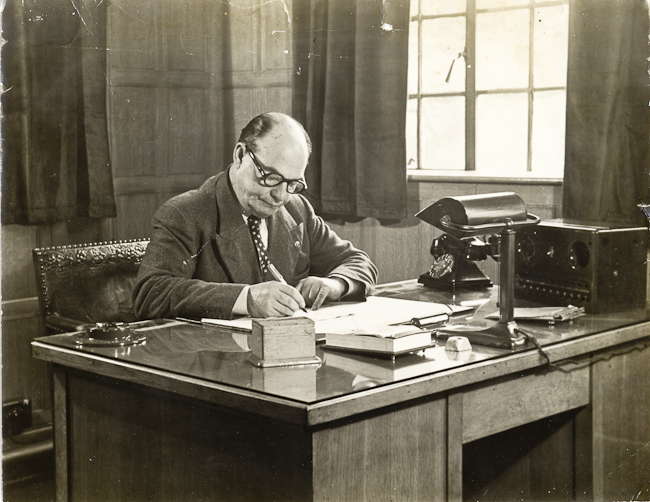 Russell Webster at his desk.



References: Ancestry.com. London, England, School Admissions and Discharges, 1840-1911 [database on-line]. Provo, UT, USA: Ancestry.com Operations, Inc., 2010. This collection was indexed by Ancestry World Archives Project contributors.