Some Western Australian History & Some Family History & Some More
Deirdre Webster Braine
17 June 1924 - 26 August 1988


Henry Edward Braine and Rosaline Florence Webster had two children Barbara and Deirdre (John's mother).

"Deirdre" is sometimes spelt "Deidre" but my mother was not at all happy when her name was misspelt.

Deirdre attended St Hilda's Church of England School for Girls (now St Hilda's Anglican School for Girls) in Mosman Park from February 1931 to May 1941. Do you know any of the people in this class photograph?: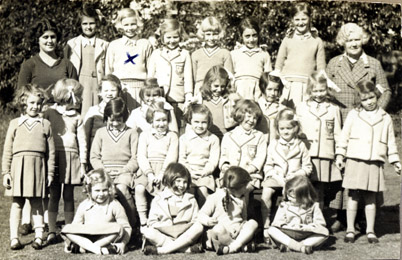 Back Row: Miss Palmer, Pamela Cliff, Deirdre Braine, Delphine Parker, Pat Delvies?, Laura Acton, Joy Edmonson, Mrs Nicolls
Second Back Row: Judy Manford, Rosemary Harthill?, Elizabeth Goode, Margaret Stuart-Taylor, Constance Whitford?, Shirley Jones, Barbara Gilmore, Valerie Stevens.
Second Row from front (seated): Joan Ware?, Margaret Terry, Phylis Glaskin, Elizabeth Atkins, Judy Dickson
Front Row: June Deray, ? Green?, Rosemary Hunn, Pamela Merley


During World War II she served in the Australian Women's Army Service (AWAS). Can you identify any of these personnel pictured with Deirdre at the Guildford Transport School (WA) in December 1943?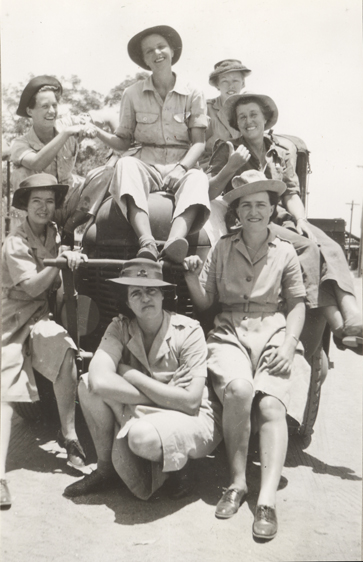 Clockwise from the top the names or nicknames for these army personnel are:


For further biographical details of Deirdre Braine see:
Spencer, John (2004) From Hartpury to the Antipodes - The Brains: A Family History Published by the author, Riseley UK

Any comments, corrections, anecdotes or other additional information welcome! Please email John